I usually fill this space with light, family-driven style content. However,  the events we've all witnessed over the past week with the murder of George Floyd have moved me to tears.  Amidst a sea of thoughtful, moving, gut-wrenching posts which have flooded social media, I've tried drafting a number of blog posts that simply couldn't do all that is happening right now justice. I've come to realize it's time for me to simply listen and continue to educate myself and my children.
I understand that I will never understand–but to the Black community, I see you, I hear you. I stand with you. Today, tomorrow and always. We must do better. Let us all be the change we wish to see in the world.  Moving forward, I will continue to mindfully diversify the voices and brands that I highlight here through RELish. I'm excited to start today by sharing 7 Black-owned small businesses you should shop now because the pieces within are so uniquely beautiful.

I fell in love with this beautiful fibre art shop full of the most eye-catching geometric wallhangings.  I'm especially loving the two wall hangings featured above here (black and white) and here (colorful) because of their minimalistic feel. I currently have my eye on these for my home office and for Naiya's room! The colorful pieces are  especially fun and whimsical for a kid's room!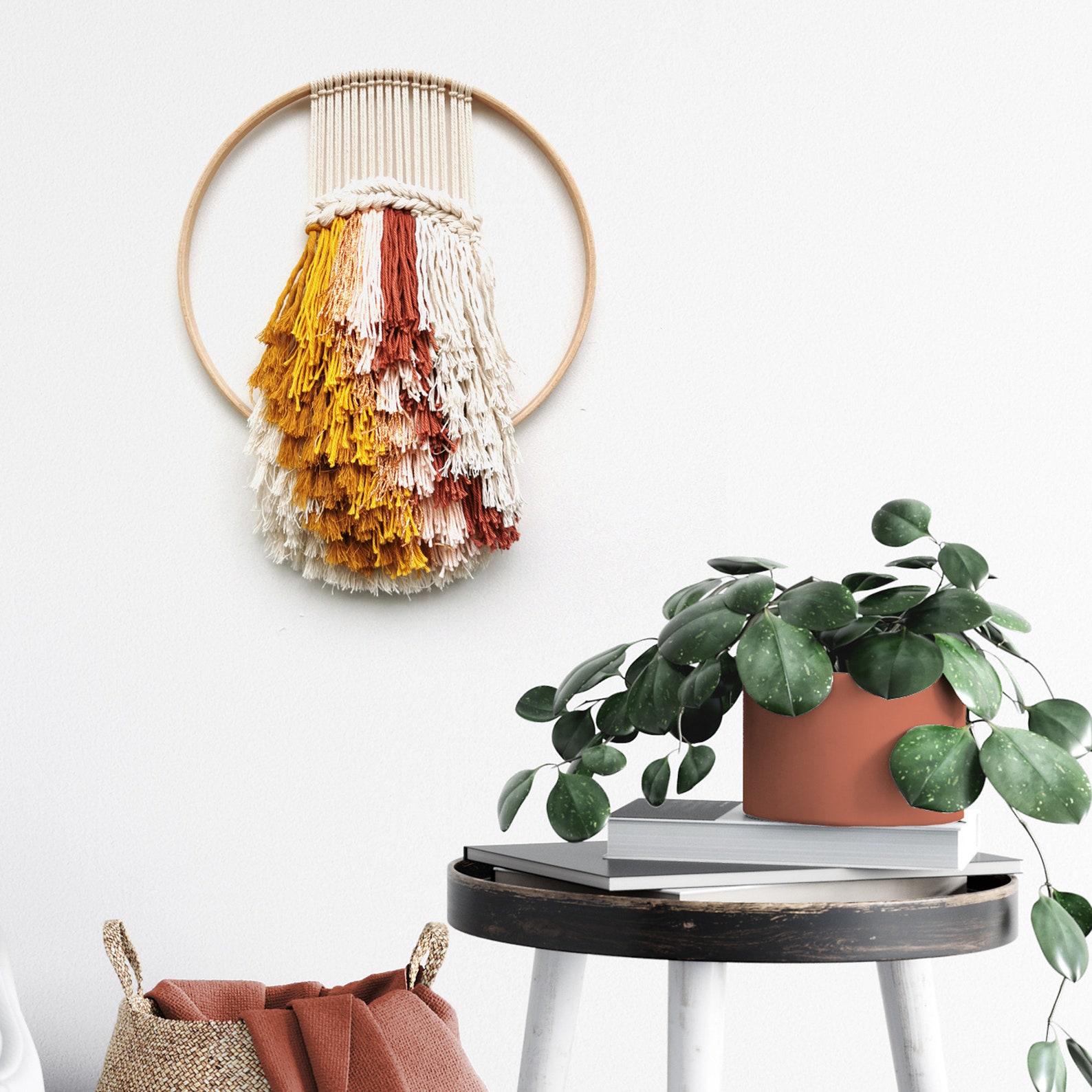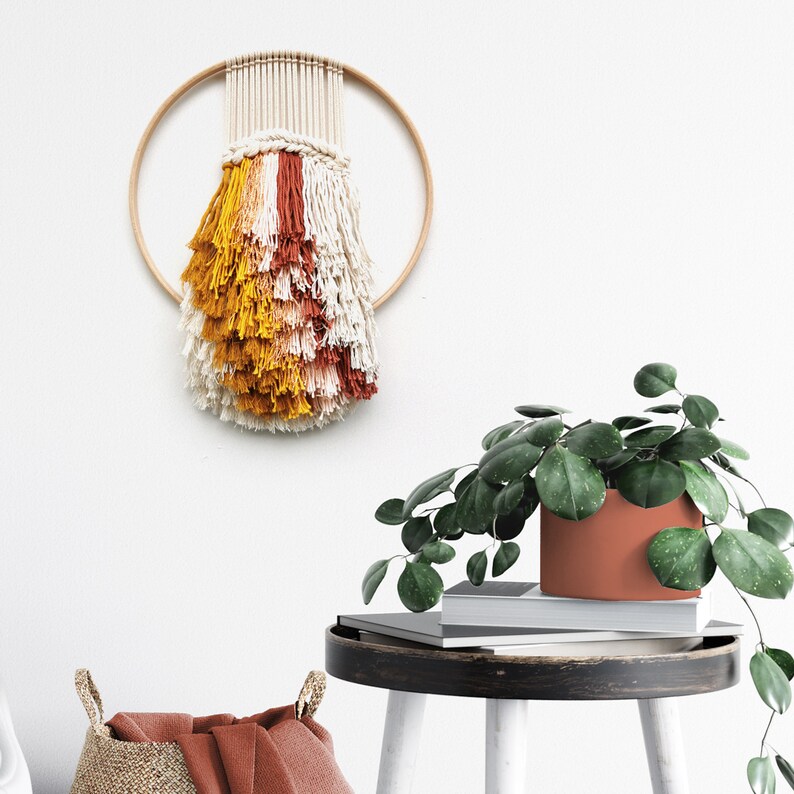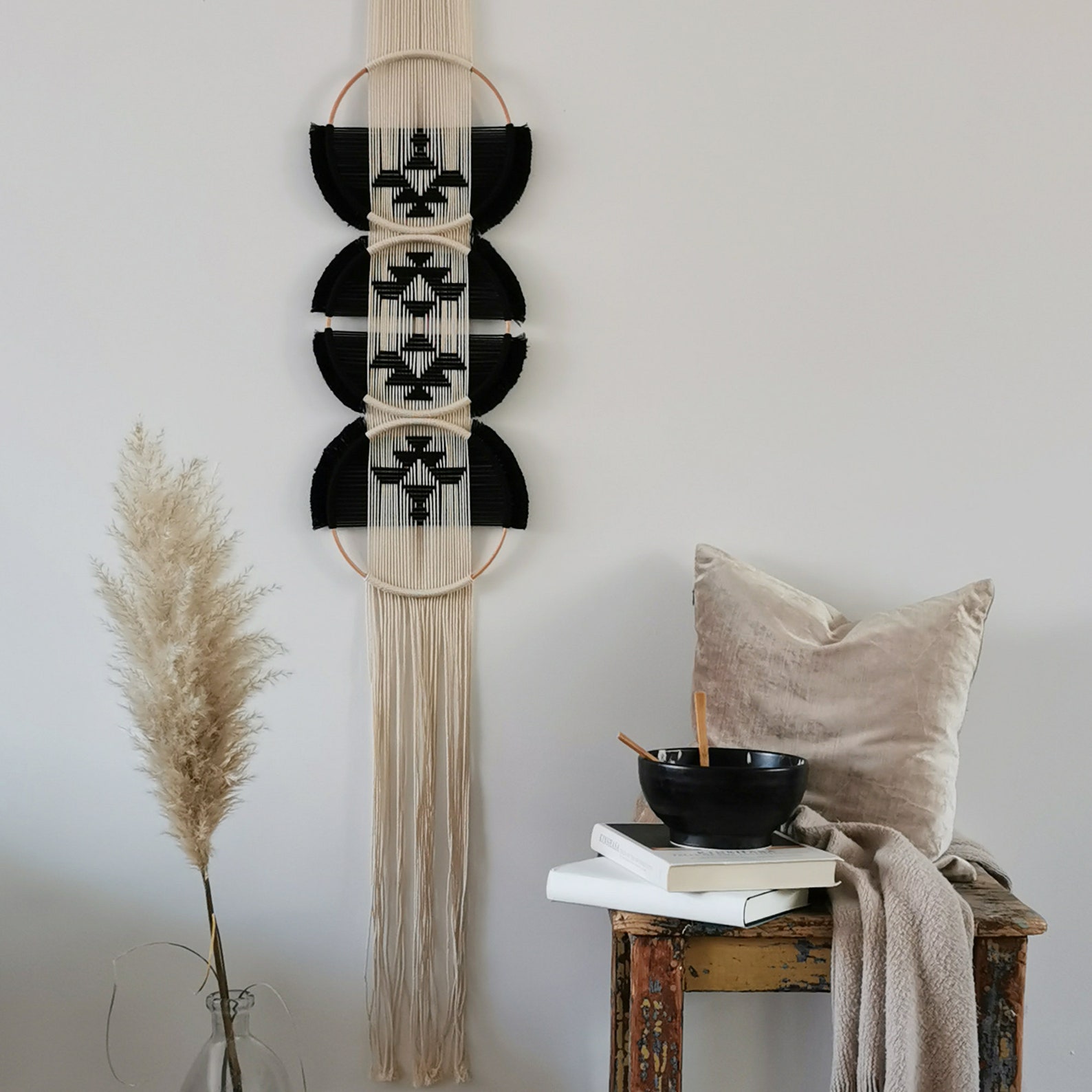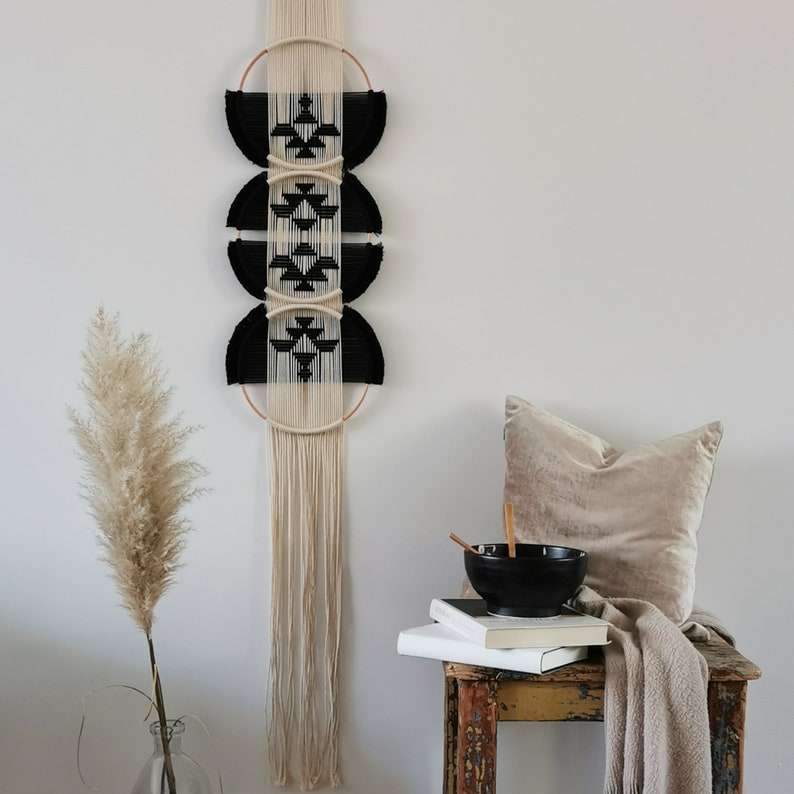 I'm loving this Etsy shop based out of Nashville, Tennessee which includes art for you and your plants. These painted planters are so beautiful and they add the perfect pop of color to any room. I'm loving that they're also at such a great price-point–about $20 for the cutest planters.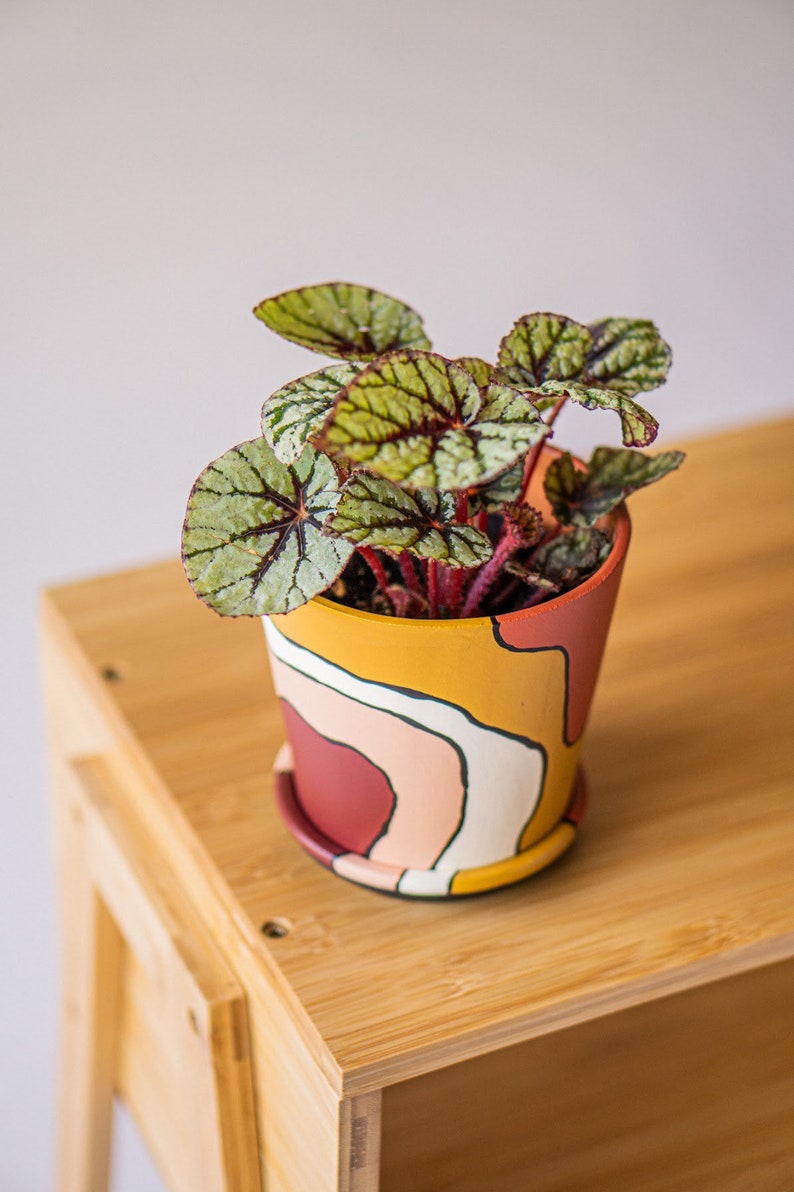 I came across this shop today and I fell in love with Liana Rae's paintings. She's only 28 and is a very talented mama. I noticed that her most recent work looks like it has sold out but including the link here regardless in hopes that she creates more pieces soon that will be for sale.  Each piece currently costs only $15 and they're perfect for a little girl's room or a home office.
Golde is an independent, Brooklyn-born brand that focuses upon making superfood-boosted essentials for health and beauty. Golde's products are always natural, easy, and (most importantly) fun. I'm loving the company's colorful branding–and I'm especially drawn to their superfood latte kit here.  This kit comes with matcha, cacao and original flavored lattes and I'm so excited to give them a try.
I've been really inspired by bold, colorful patterns recently. Naturally, when I came across Jungalow this week, I fell in love. Jungalow is a site which sells beautiful artwork, home decor, wall hangings, planters and everything in between–the perfect accents to make your house a home. I love how unique each piece is and the level of artistry. Especially loving this pillow, and this painting. I also love that when you buy one product from Jungalow, they will plant two trees. Also, if you subscribe to their site, you can get 10% off your first order.
I've been a fan of Briogeo haircare products for years but this week, I learned that this company was founded by Black girl boss, Nancy Twine. Armed with a tiny East Village studio apartment in NYC, her grandmother's coveted beauty recipes and a rockstar natural chemist team, Nancy founded Briogeo Hair Care and the rest is history. What started out as a small business is growing in an amazing way. I especially love this line for my curls but I know it's also excellent for all different types of hair.  Briogeo's moisturizing products keep your hair healthy and curls extra bouncy. This particular leave-in conditioner spray here is one of my faves on the market. My hair eats it up and it's become one of my curly hair secret weapons.
I came across this site and fell in love with all of the creative items made by different artisans around the world. There are items for every room in your home but I'm especially loving their kid's designs. How cute and unique is the toy featured above? There are also handmade stuffed animals like this giraffe, adorable kid's tables and chairs and children's books.